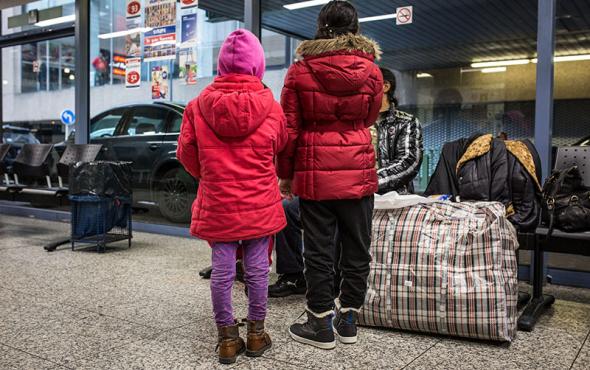 Continuing their children's education
Following a stay in Belgium, the Groslav family has returned to Serbia. With the support they received, they can now look for work and their children have found their way to school.
The Groslav family, two parents and two children, arrived in Belgium at the start of 2016. Having found the asylum procedure too long and exhausting, they decided at the end of the year to return voluntarily to Novi Sad in Serbia.
Administrative support and job seeking
Given their vulnerable situation (including the mother's health problems), the family was able to benefit from reintegration support for medical costs and the renovation of a house.
The family was also able to benefit from support regarding the administrative procedures which they would need to carry out on their return - a specific support for the Balkan countries. With the allocated budget, the local partner of Caritas International helped them to pay for the necessary documents and taxes, register as unemployed, etc. As such, the family receives social assistance while the parents look for work.
Continuing the education of the children
During their stay in Belgium, the two children (11 and 13) had the opportunity to go to school. One of the important administrative procedures was consequently to confirm their Belgian education certificate in Serbia. Unfortunately, the children were unable to enrol at a school in the municipality where the family settled, but in another school in a neighbouring municipality. In addition, in order that they could reintegrate into the Serbian education system more quickly, the Caritas office at Novi Sad arranged for a volunteer to provide individual classes.

Source: Caritas International