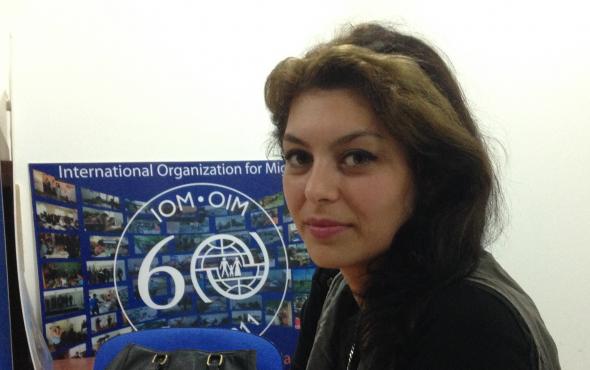 Graduating from law school
In Belgium, Nana wanted to resume her studies where she had interrupted them. But it is only when she returned to Georgia with her baby son that this became possible.
Back with her baby
Nana arrived in Belgium with her husband in 2014 in search of a better future. There, she gave birth to her child and wished to resume her law studies. But reality in Belgium did not match her expectations. After getting information from our return partner in Antwerp, she ended up returning to Georgia with her son, with the blessing of her husband, who stayed in Belgium.
First steps toward employment
As part of her return, she received reintegration support and used it to finance her last year of law school, which she decided to resume upon returning to Tbilisi. Another part of that support was used to pay the first months of rent.
The IOM office in Tbilisi also gave job-search advice to Nana. Her chances of finding a job after her studies would indeed be greater after an internship or volunteer work. It is for this reason that she taught courses at the police academy on helping and communicating with blind or visually impaired persons. She knew the topic well, as her mother was blind herself.
Source: IOM