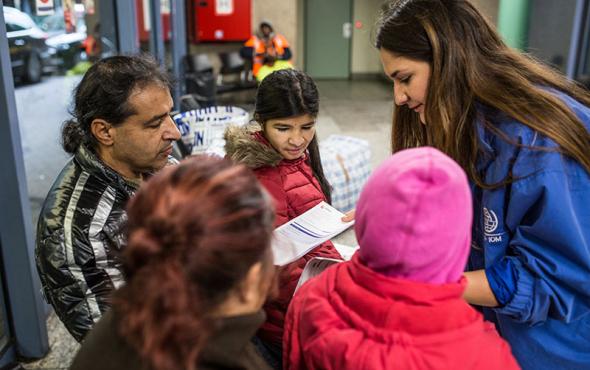 A vulnerable family's return to their country
Medical needs, a home to be refurbished, administrative support, etc. The Miftari family returned to Kosovo with tailored assistance.
The Miftari family, two parents and three children, fled the difficult living conditions in Kosovo and arrived in Belgium in 2015. They submitted two asylum applications, both of which were rejected. Seeing that there were no future prospects in Belgium, the family then decided to return voluntarily to Kosovo. They prepared for their departure in the Fedasil reception centre of Poelkapelle.
A situation of vulnerability
The reintegration support for the Balkan countries, which includes Kosovo, is limited. Since the Miftari were in a situation of vulnerability in many respects, our partner, the IOM, looked at various avenues to ensure their reintegration.
The priority was to solve their housing problem as quickly as possible: their home had been destroyed during the war, and they lived for many years in the unoccupied house of a neighbour. The IOM office in Kosovo consequently organised visits for them with various furniture suppliers, so they could furnish their new house.
It was also necessary to ensure that the health problems of two of the children would be monitored in Kosovo. As such, regular visits to the doctor were arranged for the needs of the children.
Support for administrative procedures
The family also claimed support for administrative procedures, which is specific for the Balkan countries. They were therefore helped by the IOM office in Kosovo to obtain identity documents, registration at the municipality and with an employment agency, enrolment of the children in school, etc.
The father of the family was able to benefit from an individual consultation to see which job possibilities matched his profile. Different options were considered, both searching for a job with an employer and working as a self-employed person.
After a difficult start, the general situation of the family has already vastly/significantly improved, especially thanks to the support of the IOM in Kosovo.
Source: IOM